Discover more from Building the Builders
Exploring the psychology of ambitious creators: what it is, why it matters, and how to build it
Over 2,000 subscribers
I'm back (sort of)! And I've published a new Every piece...
on what coaching founders through VC pitches has taught me about living with integrity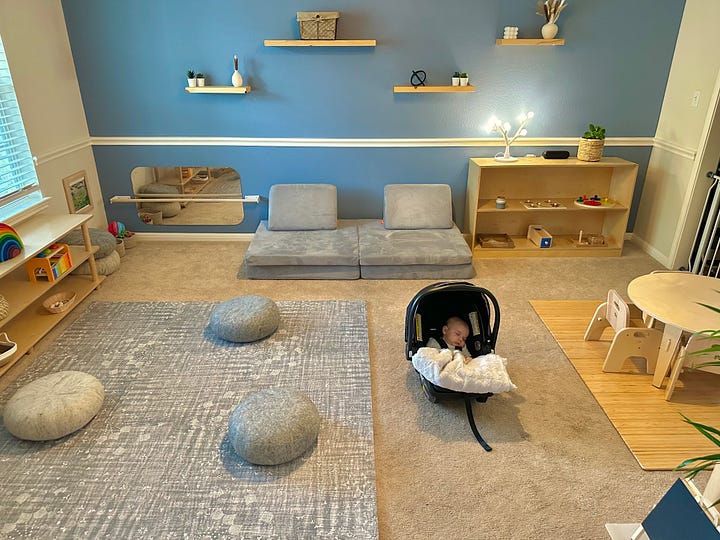 I'm some mix of pleased, grief-stricken, excited, relieved, and trepidation-filled to share that baby Adam has officially begun his education at Guidepost Montessori's amazing new "Picco" school house (as pictured above and further detailed by my husband Matt here). So you can expect more long-form posts to start trickling in again once I've dug my way out from under all the emails and end-of-semester tasks that've piled up for me in meantime.
Until then, here's my latest Every piece to tide you over. It's titled "Don't 'Fake it Till You Make It': Instead, Remember What You Know." At the broadest level, it's about how to navigate conflicting emotions of any sort with integrity, and thus how to build yourself into a more unconflictedly joyful, confident, integrated person over time.
Or, as I put it in this old tweet (back when Twitter was cool :/), it's about how to live self-honestly:
The specific example I use throughout the piece is that of early-stage founders pitching investors, since that's a context where I've seen Impostor Syndrome rage extra-hard and do extra damage when left unchecked. But the broader principles and practices apply to any situation in which you find yourself feeling a certain way—scared, hopeless, invincible, whatever—despite some part of you "knowing better."
One thing I'm realizing I neglected to say explicitly in the piece, even though it's critical to the example I describe: judging whether a given investor is right for you and your company is as or more important than convincing them to fund you. No doubt there are plenty of naive, short-sighted investors out there who'd be more impressed by BS than honesty and more interested in a quick, easy killing than a vision of the future worth betting on. But these are almost certainly not the people you want owning a share of your company anyway.
With that: happy reading and, as ever, happy building (for real, not just for pretend)!
Thanks for reading Building the Builders! Subscribe for free to receive new posts and support my work.